Zina + Damien
Huracan Cafe, Punta Cana
---
"Every love story is beautiful but ours, is my favorite"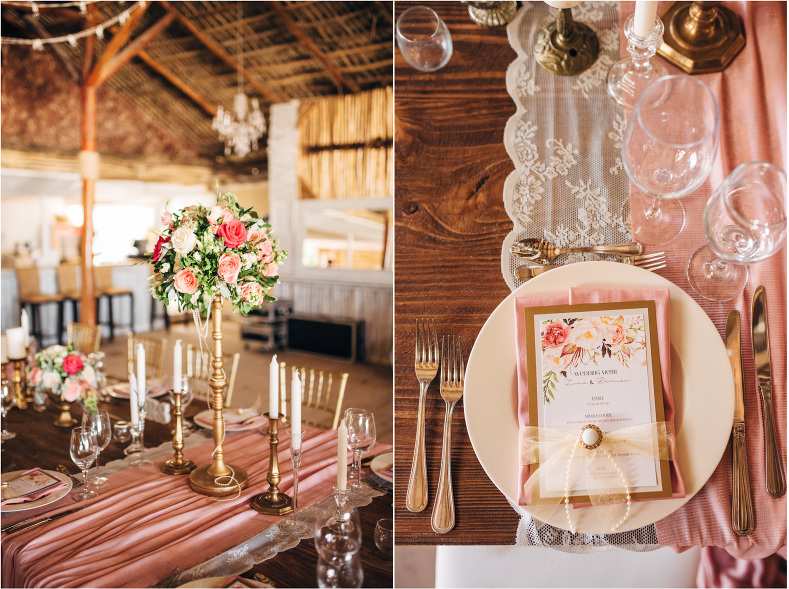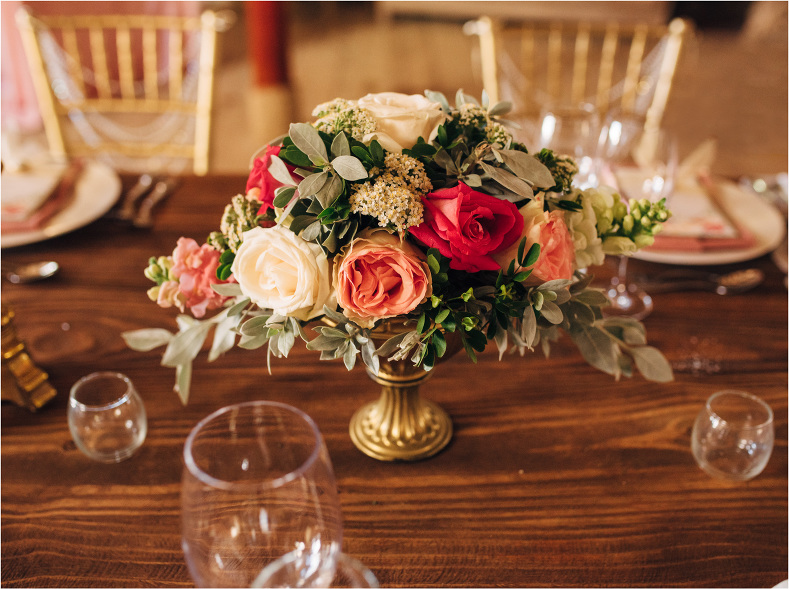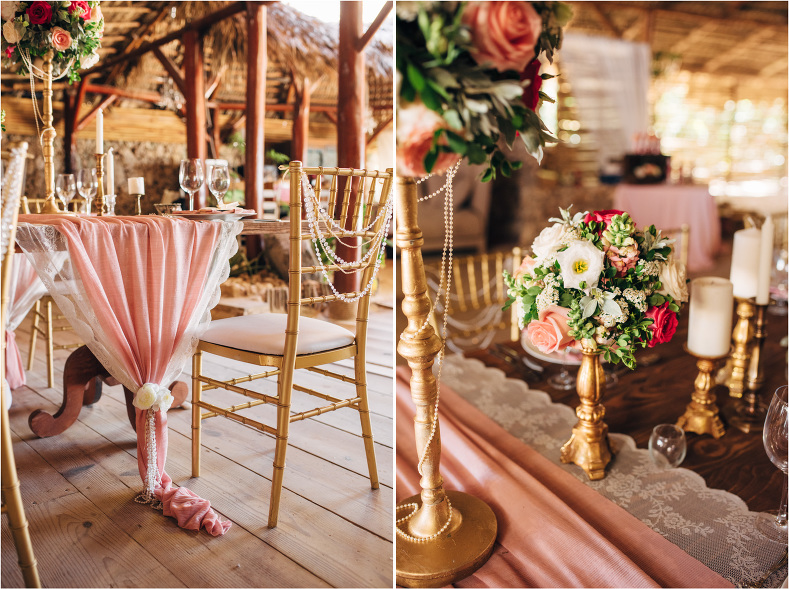 Our love story began when Damien and I "officially" met through mutual friends. The reason why I say officially is because Damien happened to see me way before we were actually introduced and since that day he always would say "I was the girl he thought he would never have."
One night (when chirping with Nextel was the hottest thing lol) I happened to chirp our mutual friend to see how he was doing but since he was not around his phone, Damien (coincidentally) picked up. We started talking from there and just hit it off!
After talking for some time and going out on a few dates we were invited to his uncle's house for a BBQ party. While introducing me to his family he had mentioned to them that I was his "girlfriend." But to me even this was a surprise because he didn't even ask me first! LoL. So, later on that day I brought up the subject and he said "He didn't want to introduce me as a friend anymore and that he would much rather me be his girlfriend" and so then he asked. :-)
Almost eleven years later we are still together, stronger than ever. Each and every day I am thankful for him and the love that we share. I have been truly lucky to have found someone like him and cannot wait to spend the rest of my life showing him how much he means to me and how I utterly love him!!
…I think Rob wants to get married again…





















We spent our first big family vacation in Punta Cana, not only was it our first big vacation but we were also celebrating me passing my boards. On our second night in PC we got dressed up for dinner (including our son Maddox) and headed out to eat at one of the Mexican restaurants on the resort. After dinner, before we left I went to use the bathroom and when I came out I noticed Damien down on one knee. For a quick second I wasn't exactly sure what was going on, I even asked him "What are you doing?" LoL but then it clicked! I was in such shock that honestly, I can't remember half of what he said in his proposal but I was in love with that moment. After, I shook my head yes (couldn't even get the words out) I remember the whole restaurant clapping and Maddox just had the biggest smile on his face. It was truly a priceless moment. That vacation will forever be one of the best vacations of our lives.


I asked Zina to marry me for the same reason every man should, I found my soulmate in life. We had been together for a number of years and have a wonderful son together. As soon as we booked our first family trip out of the country, I knew it was time to make the next move in our relationship. Hiding such a big expense from Zina was really hard but I somehow managed to pull the wool over her eyes. My wanting to marry Zina was the single best decision I have ever made and with her by my side forever, I can never go wrong.


Damien is the perfect match for me; he's my other half. I feel so blessed to have been given the chance to live my life with him; to see what life has to offer us. He is my best friend, always someone I can count on. He's the humor when I need a good laugh; always knows how to make me smile. He has the best shoulder to lean onto whenever I need comfort. He has an amazing heart, always willing to lend a helping hand (always melts my heart). Most importantly, he is an amazing father. I don't know how to explain it but he's everything to me. So, of course when he asked me to marry him, it just meant that I would have him in my life forever and there is no other way I'd want to spend my life.
…Zina's favorite wedding day memories…
Getting ready with my girls
Seeing my brother right before we walked down the aisle (a very emotional moment)
Walking down and seeing everyone's faces including Damien's
Seeing how handsome Damien and Maddox looked
Our first dance
Crazy hour – so much fun!!
Seeing Huracan transform from an everyday restaurant to a wedding atmosphere – unbelievable!
Spending time and celebrating with those who traveled so far to be with us – priceless!
…Damien's favorite wedding day memories…
Seeing Zina walk down the aisle melted my heart and eyes
Having our pictures taken with beautiful backgrounds around us
Not being able to sleep the night before
Waking up knowing that I was going to marry my one true love
Seeing how beautiful Zina was throughout the ceremony was breathtaking
…VENDOR LOVE…
Krystie Ann did an unbelievable job on hair and make-up not only for myself but for my girls as well. She has such a sweet personality and was so attentive to my nerves that day. She did an amazing job on what little information I gave her and nailed it. I would totally recommend her to anyone and everyone! You are in perfect hands with her!! Never have I felt more beautiful!!
Nati truly has a talent for transforming visions to real life with only the bride's happiness in mind. She has a beautiful heart and wants nothing but your wedding to be everything you have dreamed of. Huracan staff was so friendly and the food was so delicious!! Our wedding wouldn't have been what it was if it wasn't for Nati and her team. We will forever be grateful for her making our day unforgettable <3
Florian was one of the best decisions we made during our wedding planning. He was so easy to work with and quick in communication. During the wedding, he was sure to be right there capturing moments and after we received our full length video it was unbelievable how he was able to capture all these special moments with just being one guy! Our video is something I watch constantly because it takes me back to one of the best moments in our lives. We are so thankful for him and his work!
Shoebox photography will always hold a special place in our hearts. From our first skype meeting to our multiple emails, they were always sweet souls. Meeting them in person was so surreal but they have such a calming manner to them which was so needed the day of the wedding. We have a hard time taking pictures without having to feel awkward but Mel and Rob made sure to make us feel natural. I think it's important to be able to connect with your photographers because you work closely with them to make sure your pictures are everything you want, because at the end of the day that's all you have. Choosing Shoebox as our photographers was the best decision for us, their shooting style was exactly what we wanted our pictures to speak – soft and romantic.
Choosing to have a fire show and crazy hour performed by Hots Production was the perfect choice for entertainment. They truly started the party and our guests raved so much about how much fun they had with the crazy hour. Money well spent!!
Our guests said they all loved the cake by Ana – I didn't get to eat much but from what I did have it was tasty!!
Pastor York was the perfect addition to our vendor team – his personality is sweet and he truly delivered a memorable ceremony. Everyone enjoyed his speech!
…ADVICE FOR FUTURE DESTINATION WEDDING COUPLES…
I don't miss the whole wedding planning because it does consume your life, lol. But, what I do miss is the actual day. Like it's been said a million times by previous brides – the day goes by so so fast. I can't believe it's over! Enjoy your day, you have worked so hard to make it everything you dreamed of! Make sure to take a moment on your special day to take it all in! Have fun and let loose because you deserve it!
Most importantly, try not to reflect on the things that went wrong or the things that didn't turn out as planned, more than likely only you will notice those differences and hopefully it's not a big enough issue to shadow your entire day.
Choose your vendors to reflect on your personalities because they will be a big part of your whole wedding planning and the ones to help guide you whenever you need it.
Have fun planning – a destination wedding is an amazing experience not only for you but for your guests as well!!
---
Altos De Chavon // Dominicus Beach